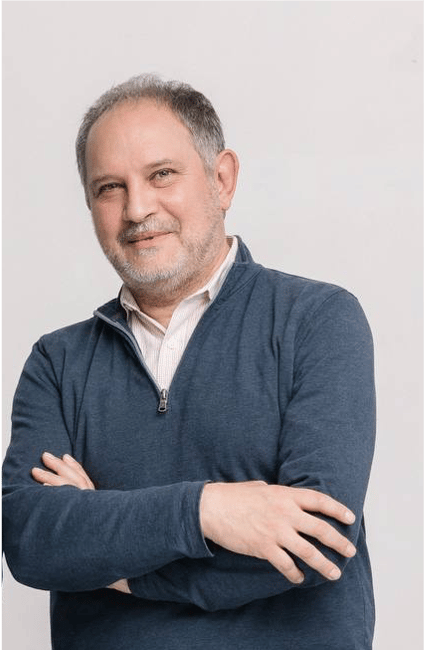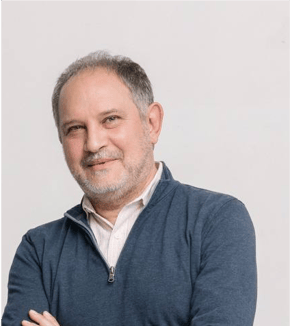 Hello! I'm Michael, a seasoned entrepreneur and business strategist with over three decades of expertise in synergizing product, technology, and business objectives. With a rich tapestry of experience, I am passionate about empowering businesses to design innovation and scale up processes that unlock new revenue potentials. My guiding philosophy is to embed customer-centricity at the heart of product-market fit, and this has been a catalyst in helping numerous organizations to delineate revenue strategies and embrace innovation.
Aligning Products, Technology, and Goals
I've dedicated over 30 years to entrepreneurship, where my principal focus has been harmonizing product development, technology, and business objectives. What sets me apart is my ability to bridge the gap between diverse facets of business – be it start-ups, B2B sales management, product development, or funding. My extensive involvement in early customer adoption has endowed me with a nuanced perspective, allowing me to align innovations with core business objectives.
Specialization in Cutting-Edge Technologies
I have honed a particular focus on identities, authentication, privacy, web3 and contextual decisions. In these domains, I've had the privilege to collaborate with esteemed organizations such as the Department of Homeland Security Science and Technology, FIDO Alliance, DC Government, and John Hopkins Applied Physics Laboratory. These experiences have been fulfilling as I've contributed to solving real-world problems through technology.
Mastery in Consultative Sales and End-User Requirements
My strength extends to consultative sales, where I thrive in understanding end-user requirements and optimizing sales processes. This expertise is forged through years of engagement with industry pioneers like Queralt, Xerox, Vanstar, Compucom, and an array of corporate customers. Through a consultative approach, I'm adept at delving into the depths of user needs, tailoring solutions that resonate with those needs, and optimizing sales to drive revenue.
Championing Multicultural Entrepreneurs
As a fervent advocate for diversity, I take pride in empowering multicultural entrepreneurs, helping them breathe life into their ideas, and propelling them on a trajectory of growth and success. My experience as a Y-Combinator alum, an adept researcher with multiple patents, and the proud co-founder of Startup-IQ.com, equips me with the tools to foster a nurturing ecosystem for budding entrepreneurs.
Let's Collaborate for Meaningful Progress
If you seek a partner who brings experience, while valuing humility and collaboration, I would be delighted to connect. Whether you are a budding start-up, an organization looking to innovate, or a multicultural entrepreneur in need of support, let's embark on a journey of meaningful progress together.
Re-Imagine Work: Strategies During COVID-19 and Beyond
Blockchain Technology
Business Model Implementation
Business Model Testing
Business Strategy from Wharton: Competitive Advantage
Causal Diagrams: Draw Your Assumptions Before Your Conclusions
Connected Strategy Data, Models and Decisions in Business Analytics
Decision Making Under Uncertainty: Introduction to Structured Expert Judgment
Digital Marketing
Growth Hacking
How to Design a Successful Business Model
Introduction to Mathematical Thinking
Let's get real or lets not play - The demise of dysfunctional selling and the advent of helping clients succeed
Marketing Foundations
Neural Networks and Deep Learning
SRI Value Creation Workshop
Strategic Selling
University of Maryland - Digital Transformation in Business
Venture Deals
Spin Selling
Lean Startup
Interviewing and Selecting Winners
Talent Optimization Certified Consultant
ChatGPT Prompt Engineering for Developers
3 President's Club
2 Chairman's Club
Y Combinator
Fedtech
Mind the Bridge
NewChip
Ureeka
Homeland Security Startup Studio
Village Capital
GSD Venture Studios
Pacific Community Ventures
Starta VC
Bridge for Billions (AARP)
TrepCamp
Anthony D.
"We were launching a new business and needed an organization that could come in and help us develop our go to market strategy and sales plan. Immediately they lead us through a formal process called their customer canvas. In no short time they developed our marketing and sales plans. From day one they were engaged and saw us through successful implementation of our plan and our business launch. Easy to work with, no pretention, just good hard work and strong sales and revenue knowledge."
Bill D.
"We engaged Michael to help us develop a go to market and sales strategy for our services. Instead of the traditional consulting model, Michael deep dived into our business to ensure a thorough understanding of our business before making any recommendations. He integrated seamlessly into our business culture and was able to identify significant barriers that were impeding our sales and implemented the necessary solutions that resolved these problems. We are still receiving the benefits from his engagement with us."